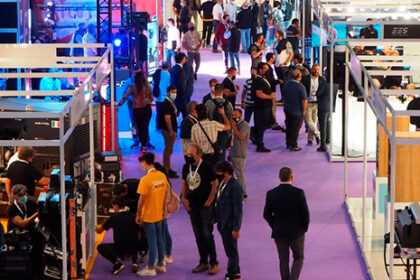 The event became the ideal setting for the meeting of professionals in the sector after a long and difficult period due to the pandemic.
On October 7, the AFIAL 2021 fair held on October 5, 6 and 7 at the Madrid Arena Pavilion at the Casa de Campo fairground closed with an attendance of more than 5,000 visitors. A meeting with professionals from the audiovisual sector and the national and international industry. The ideal event to stimulate the personal and commercial relationships of those who make up the entertainment industry.
This national competition of reference for the Industry is organized by AFIAL, the association that groups together manufacturers and importers of the sound, lighting and audiovisual technology sectors and that is part of the set of associations that make up FIAVE (Federation of the Audiovisual and Events Industry).
The AFIAL 2021 contest, in addition to promoting sectoral alliances between international entities and organizations, was also a successful meeting through a powerful panel of presentations held within the AFIAL CONECTA space, where FIAVE had an important representation participating in the conference "Stronger companies in times of pandemic "since a large part of the FIAVE associates represented by Pere Albiñana (Apac), Carlos García (Anitec), David Espiau (Anitec), José Manuel Glacia (Silvis) and Francisco Bustamante, president of AEPEA and of FIAVE and moderated by Juanjo Vila. (Afial)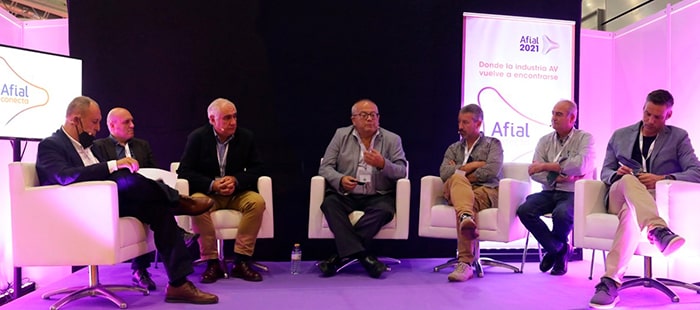 AFIAL 2021 provided a wide program of activities in addition to the outdoor sound demonstrations carried out on the esplanade of the Crystal Pavilion and which were visited by a large number of people interested in seeing first-hand the latest in outdoor equipment.
From FIAVE, the first Spanish federation that represents the audiovisual and events industry, we are joining forces to work together to recover the sector. Join us!