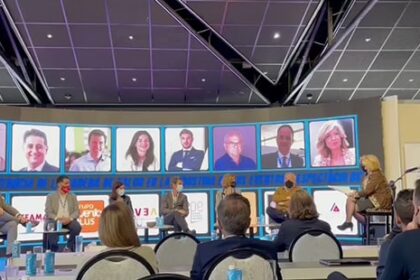 FIAVE participated in the 2021 Forum of the 20th Anniversary of the ASPEC Association on November 25.

Mr. Francisco Bustamante, president of the Federation of the Audiovisual and Events Industry (FIAVE), was invited to participate in the round table "The importance of the value chain in the events and shows industry", organized by the ASPEC Association in its Forum 2021, a national meeting for professionals related to meeting tourism (MICE), congresses, fairs, events, shows, public institutions, accommodation and emergencies of ephemeral facilities.
In this meeting, the importance of the union of the entire value chain and the different sectors that comprise it was highlighted. They reflected on the intrusion, the importance of associations as a consequence of the pandemic and the progress of the different Associations to continue building together and generate strength in the events sector.