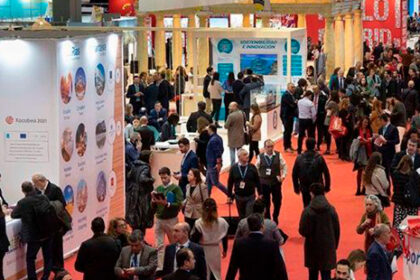 The updating of health measures and the end of the State of Alarm has begun to oxygenate all the sectors most affected by the restrictions of the pandemic suffered since March 2020. Especially the events, audiovisual and cultural sector.

In recent days we have seen how one of the great events of the year was held again, without any complications, in the Spanish capital, FITUR, with a notable participation – within the possibilities – with numerous companies and organizations that aim to reactivate the tourism sector.
In a few months we will also see another great international event take place in Barcelona, ​​the Mobile World Congress (MWC), with a 60% lower audience estimate compared to previous editions and with a hybrid format (face-to-face and virtual) between June 28 and July 1.
The return of these great international events in our country visualizes a long-awaited return of the expected "normality". Even so, there are a few months left to be able to resemble what we lived before 2020.
For the events sector in Spain as a whole, the outlook for this year is positive after a 2020 to forget, in which barely 15% of the events scheduled in the country as a whole were held, mainly concentrated in the first quarter, before the outbreak of the pandemic.
From FIAVE we positively value the recommendations of the Ministry of Health after the end of the State of Alarm to celebrate events of all kinds, both corporate and cultural, that will help a sector that directly employs 11,000 workers and that in the past year they suffered losses of their turnover up to 85%, to reactivate their economy and activity.
In any case, we call on the Government of Spain to take significant steps with economic aid measures for the audiovisual and events sector, which to this day still awaits the administrative push and to be able to solve its terrible year 2020.
From FIAVE, the first Spanish federation that represents the audiovisual and events industry, we are joining forces to work together to recover the sector, join us!