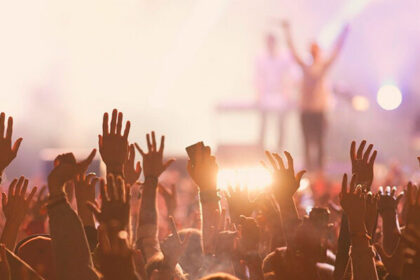 Everyone or almost everyone likes music, listening to it, living it or supporting it with all the senses. And it is that the music sector, beyond the artistic and human benefits, has a very important role in our economy.

Precisely the study presented by the prestigious Oxford Economics this November 2020 tries to reflect the contribution that the music sector made in the economy of the EU and the United Kingdom in 2018 and aims to help guide those responsible politicians to support a healthy and strong European music ecosystem.
This report provides, for the first time, an authoritative analysis of these key economic aspects of music's vital contribution to economies, and the numbers are impressive: In the 27 EU Member States and the UK (based on 2018 data ), the music sector contributes two million jobs, contributing 81.9 billion euros of gross value added (GVA) and exports goods and services worth 9.7 billion euros to countries outside the EU. To put this in perspective, the economic contribution of music to the EU28 was greater than the GDP of nine EU countries.
It is important to quantify the size of the music sector especially so that its participants, governments and other stakeholders know its contribution to GDP, job creation, tax revenues and the trade balance. This report is also valuable because it provides data on the economic sector that is often not reflected in the data collected by national statistical agencies. Traditional industries that produce tangible goods are typically targeted or given more importance than intangibles, such as the music and events sector or digital services sectors, such as music video and audio platforms.
There are many reasons why we should dignify our sector, and this type of study helps and shows that the music and events sector has now been able to influence the policies or dynamics that regulate it from the national and European level.