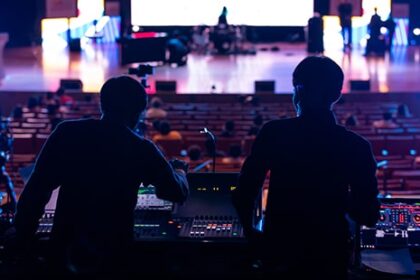 Many of the companies in the Audiovisual and Events sector, with the arrival of the Covid, have been on the brink of ruin or have closed the blind. For many, their turnover fell to 100% levels and they had to look for new alternative paths, forced to radically change their activity direction in order to have an income.
Before the pandemic, the event business was going through a golden age in Spain. More than 11,000 million euros in turnover, with exponential growth as major events, such as the Mobile World Congress or Fitur, and massive music festivals such as Sonar, Primavera Sound or Mad Cool, became increasingly important. But the pandemic, after more than a year and a half living with it, has stopped all activity in our sector in its tracks, collapsing the celebration of events and festivals. It is true that the forecasts for 2022 are good, but the most optimistic predict a turnover of 75% of 2019 levels. In this sense, there are several reasons. Among them, the confidence of the attendees in witnessing these events, but the costs of health preventions such as antigen tests and the hiring of more personnel have also risen. It is also worth noting the rise of digital events, which are less profitable compared to face-to-face ones, and companies, affected by the restructuring, invest less.
There is no doubt that our sector has been one of the most affected by the pandemic, having to stop all activity with the question posed on the date of the expected 100% return.
So does standing still make sense?
From FIAVE we believe not. In fact, this summer there has been a lot of excitement about the celebration of musical festivals without a safe distance, pointing as actors responsible for the high percentage of infections of the fifth wave. Even so, these festivals had a sanitary study and at the same time were supervised by sanitary controls. In fact, Health has determined that there were infections, more than expected, but it also points out that we cannot talk about super disseminating events, an important statement that not all the media highlight.
At FIAVE we believe in going forward to transform this situation for the better, with the pertinent measures decreed by Health professionals and continue in the best way so that the activity of the Audiovisual and Events sector can come back to life equal to or better than before 2020.
From FIAVE, the first Spanish federation that represents the audiovisual and events industry, we're joining forces to work together to recover the sector. Join us!