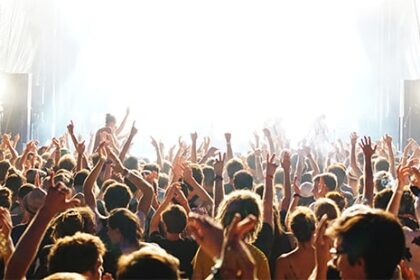 The corporate and audiovisual events sector foresees a reactivation of activity starting this summer. In large part, thanks to the good rate of vaccination of citizens and the reduction of sanitary restrictions that contribute to reschedule face-to-face events.
According to experts, the reactivation of face-to-face and mass events will have a double positive impact on society: it will stimulate the economy of the sector with the hiring of personnel and the attendance of the public and, on the other hand, it will increase the number of people tested, cutting the chains contagion. An exemplary case of this reactivation is the Festival Vida de la Vilanova i la Geltrú (Barcelona), with a capacity of 10,000 people, daily antigen tests will be carried out on all attendees, staff and artists, who will be able to celebrate without distance from safety.
Anyway, the homework is not quite done. The audiovisual and events sector, empowered by organizations such as FIAVE, which represents associations, companies and workers in the sector, claims that it has yet to receive the promised financial and legislative support from the central government, whose responsibility to safeguard one of the most affected sectors that would allow it to survive this crisis has been completely forgotten.
The entire peninsula is well positioned to take advantage of the opportunities generated by the post-covid world, but greater doses of involvement, optimism, ambition and confidence are needed for a sector that has suffered especially during the pandemic.
"We have hundreds of business and corporate events that promote other sectors such as tourism," says Francisco Bustamante, president of FIAVE.
"The central government must consider the essential assets that the audiovisual and events sector has as a great ally to compete with other countries and to put Spain at the center of the world in reference to the Audiovisual and Events sector," says Bustamante.