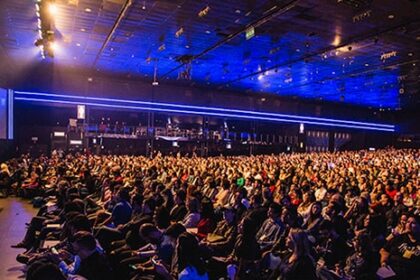 According to a study presented this April by MCI Spain Event Services, the world's leading event, conference and congress organizer, 60% of companies will hold face-to-face events from mid-2021.

As a result of the pandemic, the sector has had to make enormous efforts and transform itself to adapt to virtual events, using digital technology and innovation in its communication system between partners and stakeholders.
Given the current situation, the need to continue uniting communities has led more than 90% of companies to hold virtual events in the last six months. Only a very limited group has not held virtual events due to the paralysis of all actions, among other reasons.
On the other hand, the rate of vaccination in our country and the growing immunization of the population suggest the increase in confidence of companies, organizations and the administration itself to reopen the tap of the activity and therefore the celebration of face-to-face events with business networking in the spotlight.
However, sector organizations ask once again for concrete and ambitious efforts and assistance from the Government to alleviate the effects of the restrictions imposed by COVID-19, since it has been one of the sectors that has suffered the most during this period of pandemic, with large losses and business abandonment.
From FIAVE we ask the Government to establish a de-escalation calendar in phases so that the audiovisual sector and events can plan the celebrations, as well as to prepare and approve a plan of economic and legislative aid that will allow the sector to survive this crisis.
From FIAVE, the first Spanish federation that represents the audiovisual and events industry, we are joining forces to work together to recover the sector, join us!
Currently, they are already part of FIAVE: